Our Road Map
Strategic Architecture
Increase Capacity
Extend Partnerships

Advance consistency of educational and curricular approaches
Implement sustainable school improvement approach
Shape financial and HR systems for increased scale
Define regional architecture to include Merseyside and Cheshire hubs
Design large scale people strategy including wellbeing and mental health
Develop regional SEND hub with Trust Special School
Advance current relationships with schools in Wirral, Cheshire and Knowlsey.

Build capacity within organisation to enable collaboration
Consolidate educational approaches to build sustainable schools
Extend central training and professional development offer
Expanding finance/HR support capacity to match need

Build MAT to MAT partnerships to share pedagogy and practice
Expand outreach work to schools in need
Designate regional bases
Assess necessity for further growth
Our plan for the future is broken down into four key strategies including: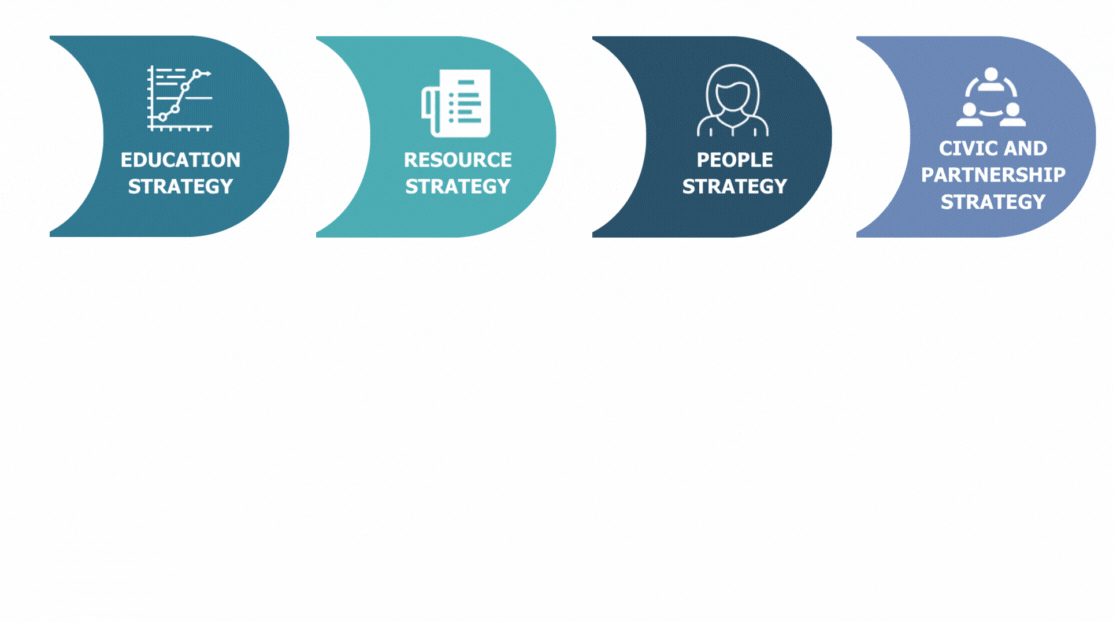 The first phase has seen our leaders develop the strategic architecture of the Trust so that as we grow regionally we have ensured our integrated and collaborative approaches advance our educational and curricular aims. Our finance and operations teams have been shaped to expand resources and HR systems to match the level of need at an increased scale. We have defined our regional hub structure while concurrently continuing to take forward growth opportunities in Wirral, Cheshire West and Chester, Knowsley and Cheshire East, as we seek out other ethical leaders who wish to be part of our Trust.
In order to build our capacity, both in terms of leadership and resources, our internal programme, in conjunction with CLTA (our decommissioned Teaching School) and alongside Cheshire Teaching School hub and other partners, has been greatly expanded. We want to grow the best teachers and leaders in order to impact on not only our pupils but those in other schools as well. Our internal financial resources have been increased, as we match an increased need to our own capacity. We are a trust who values leaders and staff who share our core values of care, collaboration and creativity and so we will carefully consider any further applications to join our Trust at this stage.
In our final phase, towards 2030, we will seek to formalise our work with other strong MATs who share similar values around research and development and open source work; thereby learning together in a cohesive educational forum across a wider geographical region. At this stage of growth, we will develop regional bases to ensure communication and face to face working are prioritised but not at the detriment to efficiency. Trust growth will be assessed on a needs basis to identify schools with expertise that can add value and strength to our own pool of talent and capability.
The strategic plan above indicates the key strategic mechanisms that will continue to provide the foundations for Trust improvement. They cover all aspects of our corporate and educational priorities. In the last year there has been an evolution of this plan to incorporate a rigorous risk management system as well as further definition given to school transformation approaches and quality assurance frameworks.
Performance Mechanisms/Indicators
The performance mechanisms/indicators are contextualised and do not have arbitrary metrics associated with them. This is to ensure poor target setting does not lead to a misunderstanding of a school's strengths and areas for development.